Da er det ny utfordring på Card And Scrap og denne gangen feirer vi med Bloghopp og!  Hvordan du blir med finner du ut av under bildene!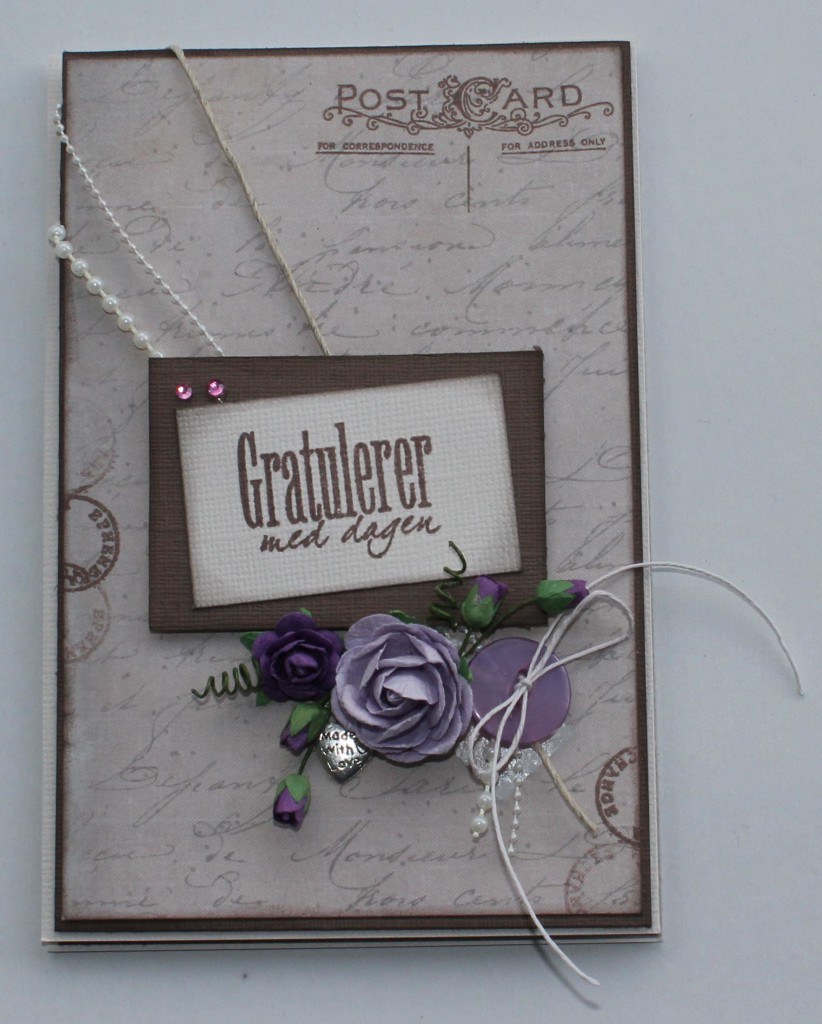 Denne gangen har jeg brukt ark fra 7Dots, en ny favoritt hos meg det er helt klart!  Lekre og duse farger 🙂  Stempel er fra Kort og Godt, blomster fra Storyteller + div andre.  Og perlene er kjøpt på panduro og e-bay.  Et enkelt kort denne gang 🙂

Inni er det en enkel Puncher fra Martha Stewart jeg har brukt for å lage en sommerfugl.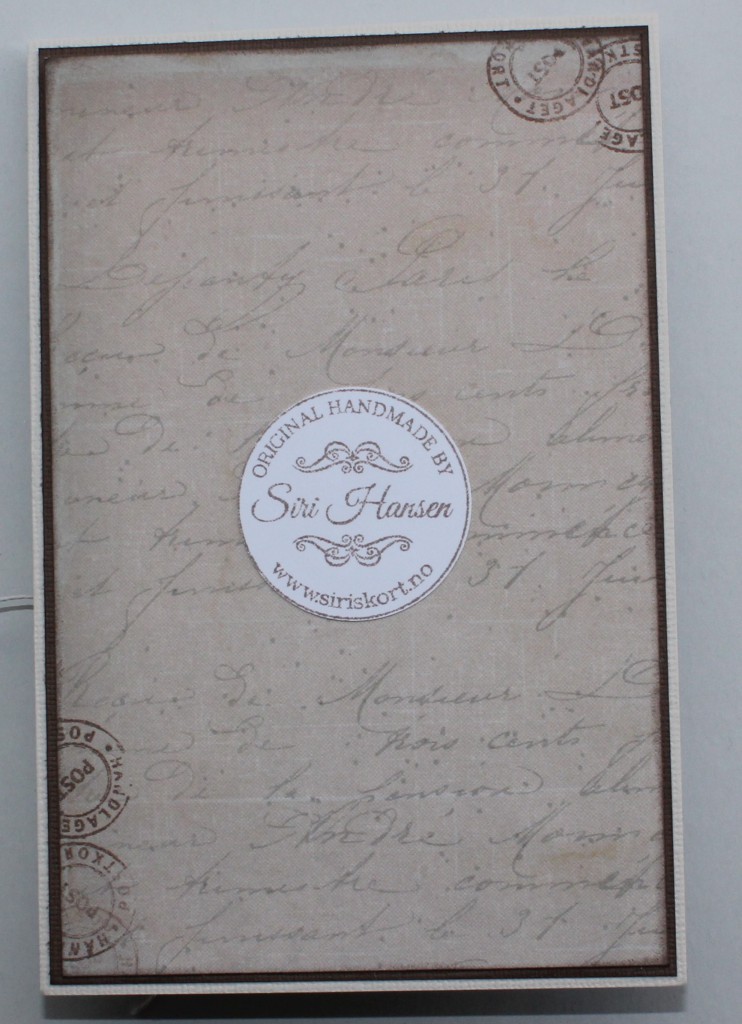 Så var det videre til bloghoppet
Tenk at vi er kommet til utfordring nr 100!
Denne utfordringen vil vare ut hele Juli måned
og for å gjøre det litt mere gøy, har vi også en blogghopp denne gang.
1. Besøk bloggene til alle de dyktige jentene i designteamet og legg igjen en kommentar
2. Kom tilbake hit og legg igjen kommentar OG et bidrag til utfordringen.
Vi blir også veldig glad hvis dere vil fortelle om blogghoppen,
enten i et innlegg eller i sidebaren i bloggen deres.
Utfordringen denne gang er: Alt er tillatt
Det vil bli ekstra premiering denne gang, da designteamet vil velge en favoritt
hver som vil få en premie tilsendt i posten.
*******************************************************************
Hello everyone.
Can you imagine that we're at Challenge #100!
This challenge will last all through July and to "spice" things up a bit,
we're hosting a bloghop as well.
1. Visit the blogs of our fabulous designteam and leave a comment.
2.Come back here and leave a comment AND participate in our challenge.
We'll be so happy if you would tell people about our bloghop,
either in a blogpost or in your sidebar.
The Challenge this time is: Anything goes
There will be extra prizes this time, since the designteam will each choose their favorit
which will receive a prize in the mail.
******************************************************************
Bloggen dere skal besøke etter meg er :  http://lineshobbykrok-kortgodt.blogspot.no/